ABOUT:
Vision & Mission:
Our vision is to promote a healthier, stronger, more connected community.
Our mission is to provide a home in the Littleton community where people of all backgrounds can gather, eat well, and be inspired to give back.
Our Partnership:
Our partnerships with different organizations are driven by our vision: to GO DEEPER with God. We are invested, involved, and connected in these relationships and seek to learn from one another and minister to one another. GraceFull Community Cafe is our primary local outreach focus.
Fathom Church partners with GraceFull in a number of ways primarily by
providing funding and volunteers for Free Community Breakfasts on a quarterly basis. We also host Work Days at GraceFull to help with ongoing maintenance of the Cafe and other needs as they arise. Other options for involvement include dining at the Cafe, volunteering on an on-going basis, and donating to the GraceFull Foundation. Watch this space for ways to get involved.
---
GET INVOLVED: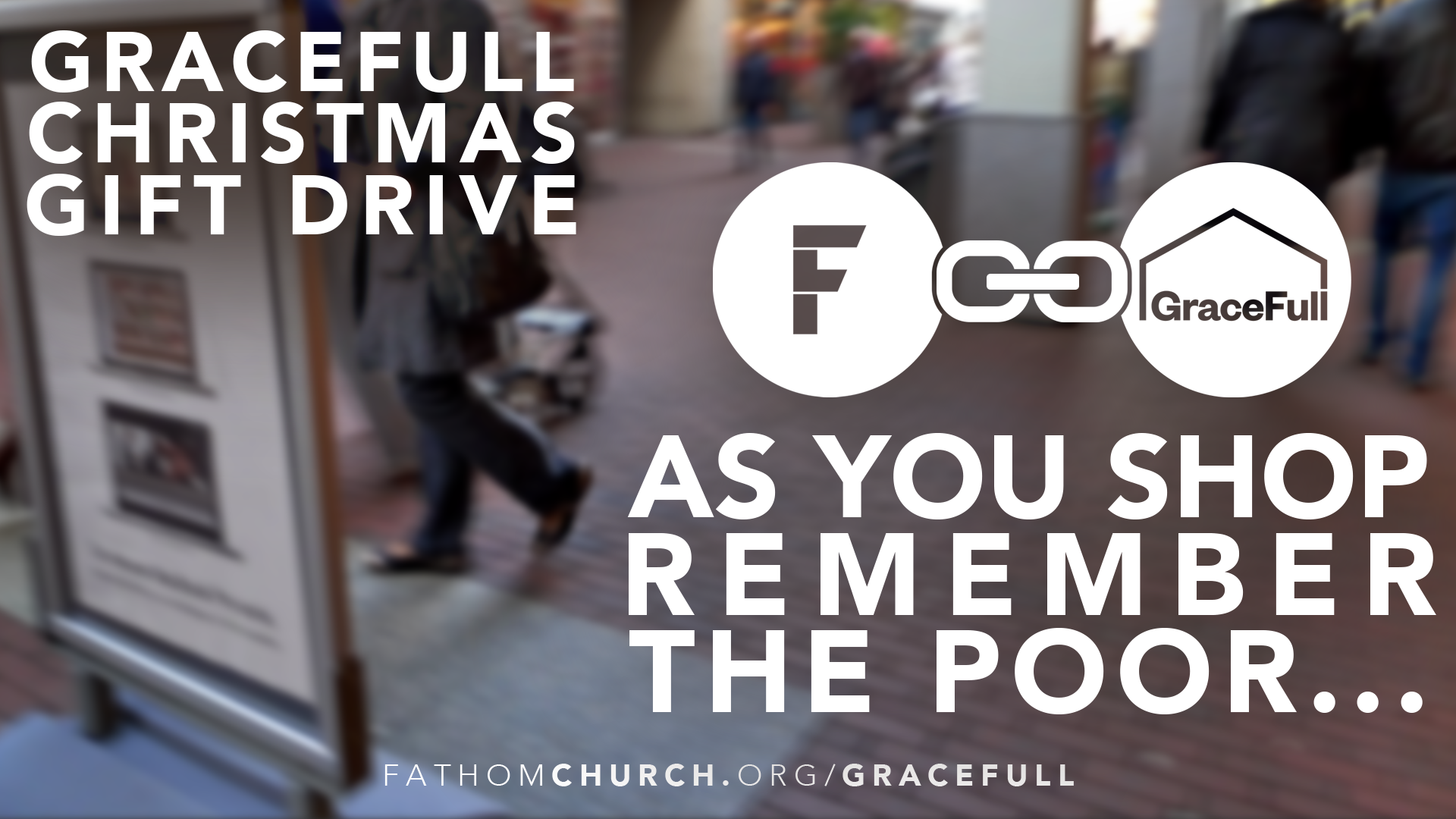 Grace in Action is a program of GraceFull Foundation that provides low to no cost meals to those in need who dine at GraceFull Community Cafe.
GraceFull considers its Grace in Action guests to be family. It's a privilege to be able to offer them additional help beyond meals for Christmas as this is often a season where many who are struggling lose hope.
The items on this sign up may be the only gifts they receive. Most of the 20 individuals we have chosen to help are homeless; some live on the streets and some live in their cars. Cold weather gear and backpacks are key to their survival through the winter season. A few of our friends have recently gotten a job, but 100% of their paycheck goes towards rent so affording basic items is still a struggle.
Thank you in advance for your generosity. These simple gifts have the power to create hope and a sense of belonging to our friends in the Littleton community who often feel invisible and stuck in cycles that have no solution.
Please bring all donations to Fathom Church by Sunday, December 17. Please do not wrap.
You will receive a receipt for your gifts for tax purposes.
Contact shelleylaverty@gmail.com with questions.

SIGN-UP FOR GIFT DRIVE
---
VOLUNTEER REGULARLY
HANG WITH TROY
DONATE