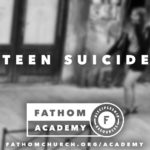 September 20, 2017
Topic: Suicide
Download: MP3 Download: Fathom App

DESCRIPTION:
We're joined by Aaron Eichman, biblical counselor who specializes in teens & young adults, to discuss what the Bible says about suicide, where our culture seems to be, and how to faithfully engage with this difficult issue.
SHOW NOTES: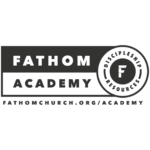 September 14, 2017
Topic: Discipleship
Download: MP3 Download: Fathom App

DESCRIPTION:
What is Fathom Academy? What is the vision? What do we hope this resource will do and how do we hope this will help you in your discipleship? This episode will explain all of that!